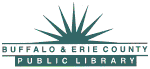 On Sunday, February 22

nd

at 2 pm, the

coeditors

of Go, Tell Michelle were joined at the Buffalo and Erie County Library by contributors to the book: Arlette Miller Smith of Rochester and Debra Johnson, Sharon Jordan Holley,

Karima

Amin

, Shirley

Sarmiento

, Lillian Davis-Wilson, Deborah Seals, and Sharon Amos of Buffalo. The response to these readings was tremendous.
The event was cosponsored by the Buffalo and Erie County Public Library to commemorate the 10

th

anniversary of the founding of the Uncrowned Queens Institute. The program was conducted in the library's community space, the Ring of Knowledge. The program was titled "Uncovering the Past to Preserve the Future: A Decade of Progress." It featured the history of the

Institute's

development from its inception as a focus group of the women's Pavilion

PanAm

2001 to the current expansion of the organization into the corporate structure, Uncrowned Community Builders, which encompasses Uncrowned Queens, Uncrowned Kings, and Uncrowned Queens and Kings in the Wings, a version for young community builders. The celebration not only part of the Library's African History Month celebration, but it celebrated the

Institute's

new partnership with the Buffalo and Erie County Library, which became the first Uncrowned Community Builders Affiliate in the nation. The

Institute's

development of a digital kiosk to further its digital literacy efforts as an example of the

Institute's

innovative strategies to collect and preserve local African American history was discussed. Many of the contributors to the

GTM

book are writers, poets, and musicians, and the Rochester/Buffalo group was no exception. The audience was treated to drumming, songs, and chants by the Daughters of Creative Sound—two of who's members contributed to the book. Contributors were also asked to read excerpts from their letters/poems. Poet, storyteller, and songstress Arlette Miller Smith concluded the readings and surprisingly opened her reading with the Negro spiritual, "Go, Tell It On the Mountain." She provided an absolutely stunning reading of her poem, "We In Anticipation of You," and closed with verses from the Negro National Anthem. A very lively book signing ended the program as the

coeditors

and contributors signed books and greeted the audience.
At every opportunity across this country, we will make every effort to include the contributors to continue the message of the Go, Tell Michelle Sisterhood.